The Best Home Security Systems to Protect Your Family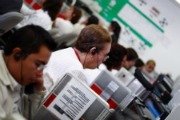 The best home security systems are the ones that will do the best job in protecting your family in the most economical way.
This review of home security systems is based on the companies that provide all the aspects of home security. They provide the security strategy help, installation and monitoring of your system.
ADT
ADT is the biggest player in the residential home security market with about 40-50% share. In the past year, ADT has acquired Broadview Security. Broadview Security was a spin-off from the Brink's company.
With the acquisition, ADT now has about 6 million accounts.
ADT has an authorized dealer program to work with customers. So, you will most likely be working with a local home security company who is a dealer for ADT.
The quality and customer service of the different dealers varies. A good relationship with a dealer makes all the difference in your perceptions of ADT.
Safewatch Quick Connect
There are a few different product home security products that are available. Here is a summary of ADT's most basic security system.
This system is a wireless system. The installation price is $299 but you can get a $200 mail-in rebate for a total installation price of $99. The monthly monitoring fee is $42.99.
Included items:
1 Control Panel
2 Wireless Door or Window Sensors
1 Wireless Motion Detector
1 Wireless Keychain Remote
1 Power Supply and a battery that runs all day and night
1 Window Decal and Sign
Protect America
Protect America has served close to 240,000 accounts. They are one of the faster-growing home security companies in the U.S.
Protect America uses GE wireless products for the alarm hardware.
Below is a summary of their basic package.
The Copper Package
Protect America packages offers free installation of hardware and the Copper Package has a monthly monitoring fee of $29.95 per month.
3 Door Sensors
1 Motion Detector
GE Control Panel
Internal Siren and Chime for the door
Battery Backup
One Button Arming
3 Window Decals
1 Yard Sign
APX Alarm/Apex Security
APX alarm is a nationwide full service security company that deploys salespeople and installers to work with customers. In the past ten years they have gained close to 500,000 accounts.
APX does not publicize their rates. You will need to work with their salespeople in strategizing on the type of security system that you need and in purchasing a system that meets your budget needs.
Protection One
Protection One is the second-largest electronic security company in the U.S. Protection One serves about 1 million customers. They are an up and coming company regarding the best home security systems.
Protection One is the only major security company which fields an employee-only sales force. This is important because you are more likely to get a consistent sales experience from Protection 1 than other companies. Other companies are more likely to use dealers. The quality of service from dealer to dealer can vary greatly.
Basic System
Protection One's basic system has a $149 installation with a $31.95 monthly monitoring fee. A land line is required for this system.
Three wireless door or window sensors
One indoor motion detector that also is pet friendly
One programmable keypad
One wireless key fob
Window decals and signage
Time Warner Home Security
Time Warner Cable Security is located in Charlotte, NC. The service is only for select counties in North Carolina.
Their basic package includes installation as low as $99. The monthly fee can be as low as $19.95 per month. This low offer is based on your subscription to other Time Warner services such as cable, high-speed Internet, and digital home phone. A-la-carte monthly rate is $27.95 per month.
Guardian Protection Services
Guardian is a privately held security company. It has about 200,000 customers throughout the nation. It provides service nationwide through an extensive network of dealers.
Guardian has various types of security products and recommends a free security analysis with one of their consultants to determine the best security system for you. They do not publicize the various types of systems or prices they offer; you will need to have someone come out if you want to find out the prices.
Summary
This summarizes the best home security systems. For many of these all-in-one security companies, the basic packages are very similar in the system offered. They almost all have three year contracts.
You need to figure out if you can pay an installation fee to enjoy a little less in your monthly monitoring. Or if you do not pay an up-front intallation, there is a good chance in paying a little more in the monthly monitoring fees.
This is a review of the best home security systems that are offered by the all-in-one security companies. If you would like to research do it yourself security systems, click here.