"How do I Compare Home Security Systems, Alarms, and Providers?"

To compare home security systems, you need to be able compare companies that provide similar services.

This section deals with all-in-one security companies. Do-it-yourself security systems are a definite option for some, but are not included within this section.
What is classified as an All-In-One Security Company?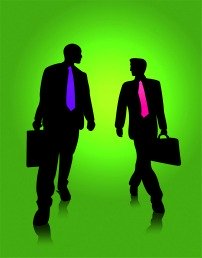 These types of companies will handle all of your security needs. They will install the hardware and the devices of your security system and will also monitor it.
These companies will most likely have control over your panel and installer codes, so you are dependent on their services. You will not be able to work with other companies for parts of your security system.
Are these Types of companies for You?
This type of company is perfect for those who do not have the knowledge or time to deal with security systems.
Their sales consultants will help you form a proper strategy in securing your house. If anything goes wrong with the system, you can make one call to the company and they will either fix the issue over the phone or send a technician out to fix it.
Security Companies
Below are some example of the all-in-one security companies. Many companies to consider when you compare home security systems.
ADT is one of the biggest security companies. The recent acquisition of Brinks/Broadview recently has solidified ADT as the main player on the national scene. ADT is owned by Tyco, which is a diversified global company.
ADT uses authorized dealers to reach residences. Security professionals or businesses can partner with ADT and take advantage of the benefits and resources of the industry leader.
An example of a regional security company is Ackerman Security. You will mainly see the Ackerman yard signs in the Atlanta area, but they are starting to build an affiliate business throughout the country. Their bread and butter market is in the residential and commercial areas.
Another example of a local security company is Intrepid Security in Texas. They are based out of Fort Worth. Services that they can provide include security systems, fire alarms, video surveillance, bodyguard service, and concealed handgun training. Also, they have a local (Texas) monitoring center.
So Many Options to Compare Home Security Systems
The three companies above are examples of all-in-one security companies. There are many other options as well. It is a very competitive industry with eager sales people, distributors, and companies who are all hoping to gain your business.
Below is a summary of items to consider when choosing a company:
Monitoring Aspect of the Security System
Is the monitoring station UL certified?
Do the monitoring stations have suitable back-ups if there is a power outage at the central station?
Are there back-ups of other hardware within the central monitoring station?
Is the monitoring station open 24 hours a day and seven days a week?
Security Strategy
Are you satisfied with the security strategy that the sales consultant has outlined?
Does the company have the latest technological hardware and systems to keep your family safe?
Terms of Contract and Customer Service
For how many months/years does the contract bind you?
How much up front to install and how much per month?
Is Customer Service open 24 hours a day?
Do-It-Yourself Options
Another option in security is to design and install your own system. You can learn more about DIY options here. After installing the system you can decide on a monitoring strategy. You'll save money on a monthly basis.
Summary
As you compare home security systems, you will see comments, reviews, and ratings of various security companies. It is good to look through the comments to get an idea of potential scenarios that could occur when working with a security company or salesperson.
Just be aware that the customers who are dissatisfied will be the ones most likely to post a review. Also given the size of these companies and the amount of consumers that they reach, there is a good chance that there will be unsatisfied consumers no matter which company it is.
Related Content:
Read to find out about the Best Home Security Systems
Read to find out about Brinks Home Security Systems