"Which Cheap Home Security Cameras are Available to Me?"
There are several cheap home security cameras that will protect your family. With the technological advances in recent years, cameras have gotten cheaper. The security of having surveillance cameras is no longer a luxury of the rich. Security cameras are now very affordable for those who choose to have them.
Webcams
Webcams are a very inexpensive way to monitor your house. The cameras connect to your PC and you can have surveillance through your monitor and the web.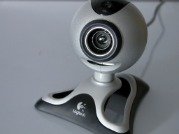 The quality and functionality of these types of cameras for home security is not ideal. These cameras are designed for conferencing between people.
But these cameras are adequate for many families' home security needs.
Home Security Cameras
Prices for home security cameras have come way down. You should think of the features that are most important to you. Based on the features that you need, you can then shop for the security cameras that work best.
The features to consider for home security cameras include varifocal lenses, infrared illuminators, and an auto iris lens.
Varifocal lenses allow you to zoom in and out. This is helpful if you wanted to change your viewing angle.
An infrared illuminator will allow you to take pictures in the dark. If you would like to have surveillance in a darker place, you should have an infrared illuminator.
An auto iris lens will let you better monitor a space that has changing lighting conditions.
Cheap Home Security Cameras and Features
XCam2 Wireless Color Camera
This camera is a very inexpensive way to have surveillance in your house anywhere inside. It is a wireless camera so you do not have to worry about cords and wires.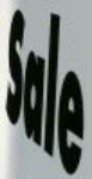 X10 has specials deals where the camera and the video receiver are able to be purchased together. It is a very simple installation (around 5-10 minutes), so you do not have to be stressed about the effort or time in putting the home system together.
Features
Color Camera
Wireless Video that connects directly to your TV or VCR
100 foot range that can go through walls and floors
Analog Camera
Very easy to set up. Place the camera wherever you want to monitor. Then connect the video receiver to the TV. The signal automatically is transmitted to the TV or VCR.
X10 has a deal where you can buy the camera and video receiver for around $80
XCam Anaconda Wired Color Camera
This X10 camera is a wired camera. It is able to be placed inside or outside. The cord is a dual-purpose cord. The cord provides power as well transmits the signal to the TV or VCR.
Features
Color Camera
60 ft. cord and serves as both a combination power and video cord
Broadcasts live to your TV or VCR
Extremely small micro camera with built-in microphone
Able to be mounted easily anywhere – inside or out
Imager CMOS Sensor
View is 60 degrees
Resolution - 310 TV lines
Array Size NTCS - 320 x 240 pixels
You can purchase for about $50
There a number of options available to you regarding cheap home security cameras. The cameras will allow you to include a home surveillance aspect to your entire home security strategy. This will help in protecting your family and valuables even more.