"Should DVR Security Cameras be Part of Your Home Security System?"

DVR Security Cameras could be an essential part of your home security strategy. A surveillance system using video cameras should be able to be recorded so you can view video feeds at a later time.
DVR Devices
A DVR (digital video recorder) device records video feeds digitally onto a hard disk. The two main classifications of DVR's are stand-alone and PC-based.
Stand-alone DVR's look similar to a DVD player that you might have in your house. They are relatively easy to install and use. A limitation of some of these devices is that they could be inflexible as far as future upgrades.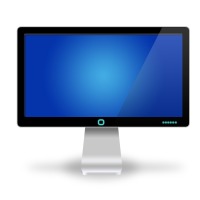 You can also record and view your video feeds on your computer. You will need software to record the video feeds onto your hard drive. If you have this type of system you should have basic computer proficiency.
Surveillance Cameras
There are two main types of surveillance cameras. CCTV cameras are based on analog systems. Digital cameras work with IP digital-based technology.
CCTV Cameras
CCTV stands for closed circuit television. It is a viable surveillance system because, as the name suggests, it is a closed system. The video feeds are not broadcast out for other users to see.
CCTV technology has been around for decades. Cameras using CCTV are generally lower in cost than the newer IP-based cameras.
There used to be a time where people would save their videos on video cassettes. This is a very bulky and inefficient way to record videos.
There are DVR devices that are able to convert the analog signals from the CCTV cameras into digital signals. The DVR players allow you to have the benefits of using CCTV cameras while also taking advantage of the ease of digital technology.
Digital/IP Cameras
Digital cameras allow you to use the Internet as the backbone of the security system. It is a newer technology than CCTV systems. You can have the option of purchasing cameras with extremely high resolutions and features.
An advantage of digital cameras is that they are relatively easy to install. The cabling associated with CCTV systems can become cumbersome in installing. Many digital cameras come with easy connect wireless technology, allowing almost anyone to install them.
DVR Security Cameras
If you are looking for DVR security cameras, you are looking for an entire video surveillance system. You will have to figure out your overall home security goals. Then you need to determine how the surveillance system fits within your home security strategy.
Some questions that you might want to consider regarding cameras are the ease of installation, the number of features, and image quality.
Then you will need to figure out how you will record your video feeds and retrieve the video. DVR devices have a very big advantage in ease of use and should be used over the older video cassette technology.
Also, since several DVR devices will convert analog signals to digital, you can use CCTV cameras and enjoy the benefits of using digital DVR devices to find and view the video feeds.