Details on a Nighthawk Carbon Monoxide Detector
A Nighthawk Carbon Monoxide Detector is a Kidde Product. All of Kidde's carbon monoxide alarms include their patented Nighthawk sensor technology.
Who is Kidde?
Kidde is the largest manufacturer of fire safety products in the world. They provide services to both the commercial market (government, airlines, military, retailers, etc.) and the residential market. They provide products such as smoke alarms, carbon monoxide detectors, fire extinguishers, and other safety products.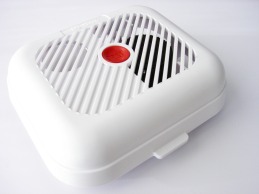 Kidde is based out of Mebane, NC. They are owned by United Technologies Corporation which is a very large conglomerate that providing high-tech products and services.
What is a Nighthawk sensor?
Nighthawk is Kidde's patented Electrochemical sensor. A CO sensor is used to measure the concentration of carbon monoxide that is in the air. The other two main categories of CO sensors are Colorimetric and Semiconductor sensors.
An electrochemical sensor is a fuel cell that produces a current that is related to the amount of carbon monoxide that is in the air. This current is measured to give the concentration of carbon monoxide that has been sensed in the air.
Electrochemical sensors are a very accurate way of measuring the concentration of carbon monoxide over time. They also do not take relatively much power and have longer lifetimes than other types of sensors.
Electrochemical sensors have become a major sensor within the carbon monoxide detector market. No doubt, the Nighthawk Carbon Monoxide detector is a major reason for the popularity of the sensor.
Kidde Nighthawk Products
Kidde separates out their products by battery powered, AC Plug-In, and AC Wire-In.
Battery Powered
Kidde has six battery powered carbon monoxide detectors as of this writing. Two of these are combination detectors that serve as both carbon monoxide detectors and smoke alarms.
The benefits of combination detectors are that there is less installation time and fewer devices making your home look more attractive. Another main benefit is that there are fewer devices for you to maintain. This will save you time on your monthly equipment checks.
The two combination alarms (Model KN-COSM-B - Talking Alarm and Model KN-COSM-XTR-B Intelligent Alarm) have a speaker warning that lets you know if the threat is Carbon Monoxide or Fire.
The alarms take 3 AA batteries.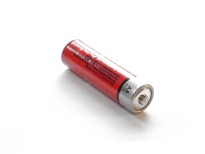 AC Plug-In
There are seven different AC Plug-In models. They range from basic models to premium models. Most of the models have a battery back-up. It is important to have a back-up in case you have a power outage.
To install it you just need to plug in to the outlet. You can't get any simpler than that.
AC Wire-In
As of this writing there are five AC Wire-In detectors. With wire-in models you can interconnect your carbon monoxide detector to other devices within your house.
This interconnection will allow multiple detectors to alarm when one detector picks up an unacceptable level of carbon monoxide.
Also, you can use a security company to monitor your house for unusual CO concentration levels. When the security company is alerted, they can send the appropriate qualified personnel to your house to ensure your family's safety.
Be Aware
The one thing that you have to be aware of regarding a Nighthawk carbon monoxide detector, or any CO detector, is that the sensors have a limited product life.
You need to read your user's manual to see how long the detector will last. Depending on your Kidde model, it most likely will last 5 to 7 years. After this time frame, the detector will let you know that it is time to replace it.