"What You Should Look for in Security Guard Companies"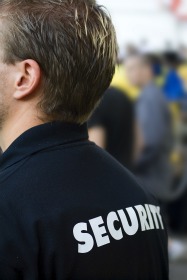 Security guard companies can play a big part in your overall business security strategy. These companies employ security guards to protect your business.
You should have an alarm system for your business, but having a security guard is a great deterrence to keep bad things from happening in your business.
You pay these companies to have these guards at your business. They train their guards to prepare them for all different types of businesses and situations. Not only do they specialize in helping protect your property, but they can also help with your loss prevention.
Training of Security Guards
You should find security guards who can best protect your specific business's needs. Some businesses might need officers out front to simply watch customers come and go. For other larger businesses, you might need a number of security officers who monitor manufacturing and warehouse operations.
These security guard companies are experts in dealing with different industries and channels. They can consult with you on the best ways to protect your business using security officers.
These companies provide screening services for their officers, so you do not have to. You stick to what you are good at, growing your business, while these companies have the appropriate training and screening for their security officers.
But even if these companies screen for their guards, we believe that your business should still go through an interviewing process of the officers.
Top Security Companies
There are a number of security guard services out there. There are huge national companies and other smaller local companies that you can use. Below is a brief description of a few of the top companies.
Allied Barton Security Services is the largest contract security service company in the U.S. They have over 50,000 people in their workforce and service over 3,000 customers. Many of these companies are extremely large.
U.S. Security Officers is another very large security company in the U.S. They have placed a special emphasis on quality. They are ISO 9001 certified which is an international certification in quality processes. They also have invested heavily in the latest in technology and information systems to better improve their processes in working with clients.
Securitas is a very large international security company that offers all types of security services including guard protection and alarm monitoring. Companies that offer all types of business security services have an advantage where they can consult in all aspects.
Summary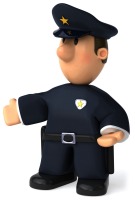 Security guard companies can play a crucial role in your business security. An advantage of using these companies is that you can use their expertise in security for many different industries. They will also properly screen your guards and perform the proper background checks.
You can also go directly and hire your own guards. You would probably save some costs, but you would need to know what you want the security guard(s) to do and how to properly hire them.