"What Type of Products Does a Lowes Home Security System Have?"

A Lowes Home Security System has most of the home security devices that you need to keep your house protected.

Lowe's is extremely helpful if you do not want to wait for security products through the mail. For instance, if you wanted to use the upcoming weekend to have a system installed, ordering online might not make sense for you.
Categories where Lowe's is NOT STRONG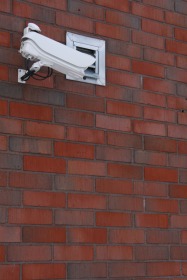 Home Video Surveillance is an area where Lowe's does not have a strong presence. They do sell a few surveillance cameras, but do not have the devices that make up the whole surveillance system.
For instance, they have digital wireless surveillance cameras, but do not have CCTV security cameras. This is fine for most homeowners because digital is stronger quality than CCTV. But their options within wireless cameras are limited. If you are looking for certain features for your camera(s), Lowe's might not be the place to go.
They also do not have the DVR players which are extremely important in the recording and storing of video feeds.
The following is a list of home security categories that Lowe's has:
Home Security Systems
Lowe's home security devices are all GE items. The devices are all wireless. So, if you are looking to install a wired system, Lowe's will not be for you.
They do have all the basics of wireless home security systems in place. They have wireless sensors for doors and windows. They also have wireless motion sensors. And, they sell control panels to handle the entire system.
They sell very basic and simple devices. You will not have great choices in additional features for each of the devices. Depending on the type of device, the prices of each of the devices can range from $20-$40. For what you pay, you get good value out of these GE products.
Door Locks
Lowe's has a very good selection of door locks and deadbolts. You can get all types of finishes for the locks including polished brass, satin nickel, aged bronze, antique brass, and satin chrome.
They even have Schlage electronic keypad locks. This type of lock monitors access to your house at all times. It gives you the ability to unlock and lock doors remotely. There is a monthly maintenance fee to have the remote access.
Steel Doors
Lowe's also has a good selection of steel doors. The steel doors protect against criminals from hacking your door to gain entrance.
Safes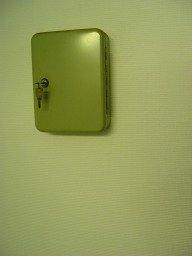 Lowe's does offer a good amount of different types of safes for you to purchase. Many of the safes can be ordered online, and then you can pick them up at the store. Depending on the safe, you might not be able to pick up at the store for about a week.
Security Lighting
Lowe's also has several types of motion sensor lights for you to purchase. Options include 240 degree monitoring and solar powered lights. There are enough options of features amongst the different products that you will not have any problems in finding what you are looking for.
Summary
Lowes home security system has many home security products available. They do not have many options in home security systems and surveillance systems. The products that they offer are very basic, but are good value for the money.
Lowe's does offer many option as far as door locks, doors, safes, and security lighting.